Feedback
Personalized Local Artist Recommendation
Localify has been designed to help you discover local artists that either originate from or are based out of your hometown or college. We connect the artists that you already love to local artists with a similar sound.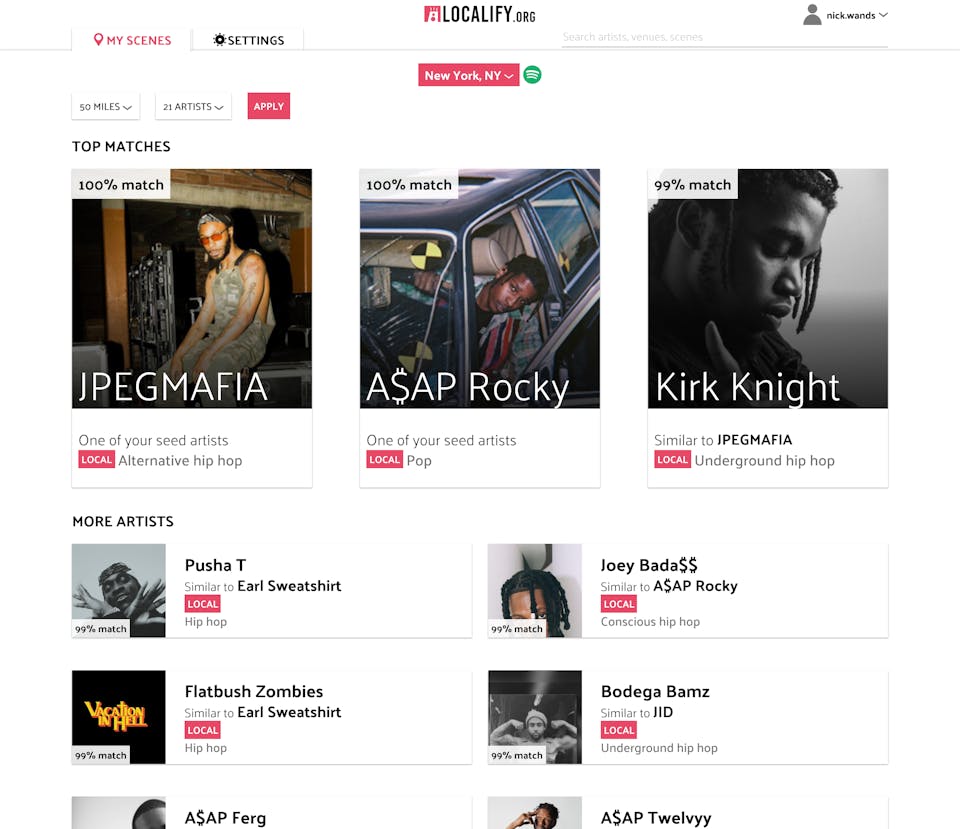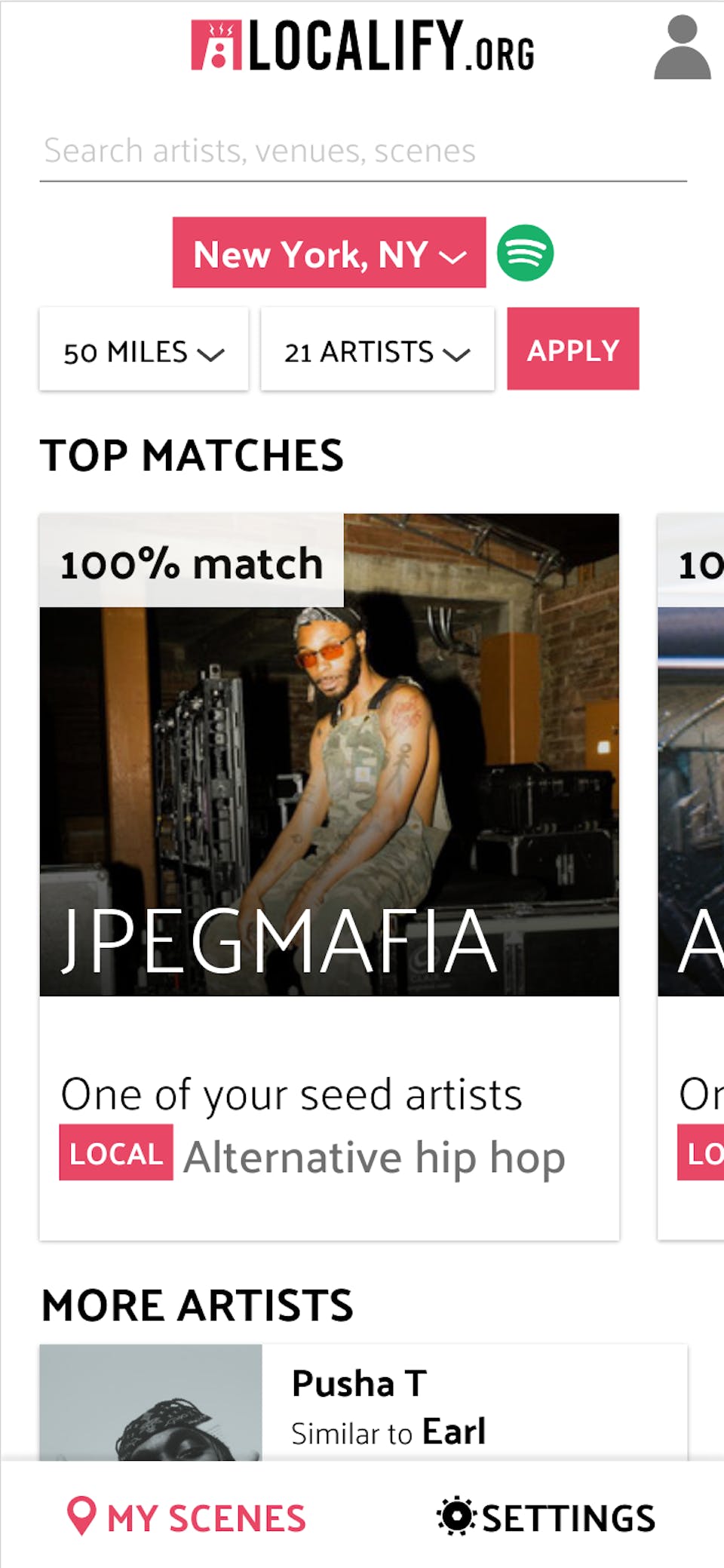 Automatic Spotify Playlist Generation
We automatically create personalized Spotify playlists for you so that you can hear our recommended local artists side-by-side with songs that you already enjoy.
Once you hear how good these local artists are you can go support them by buying merch, donating to their live streams, and seeing them in concert.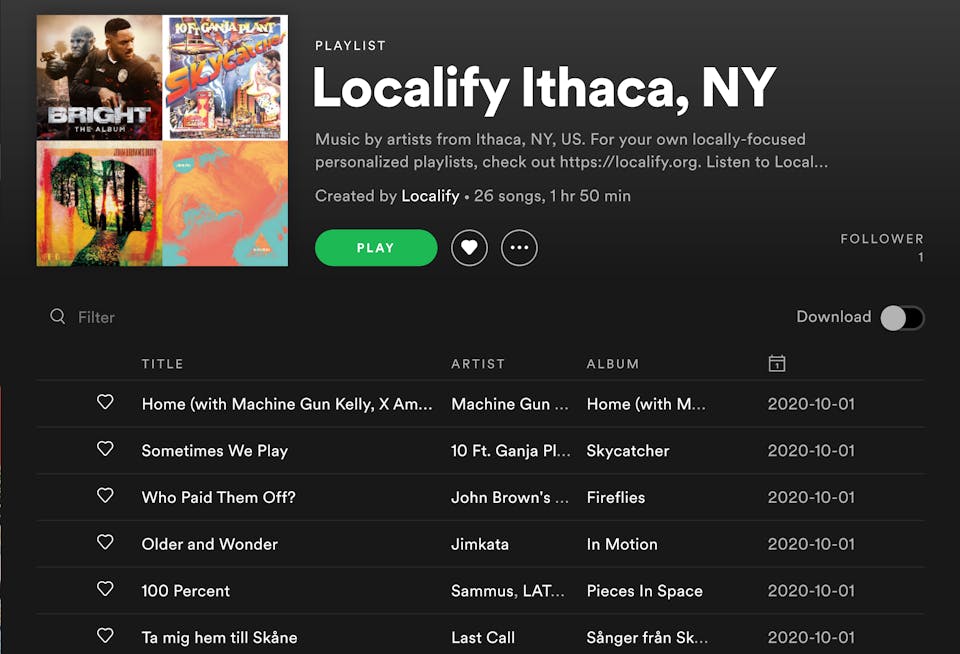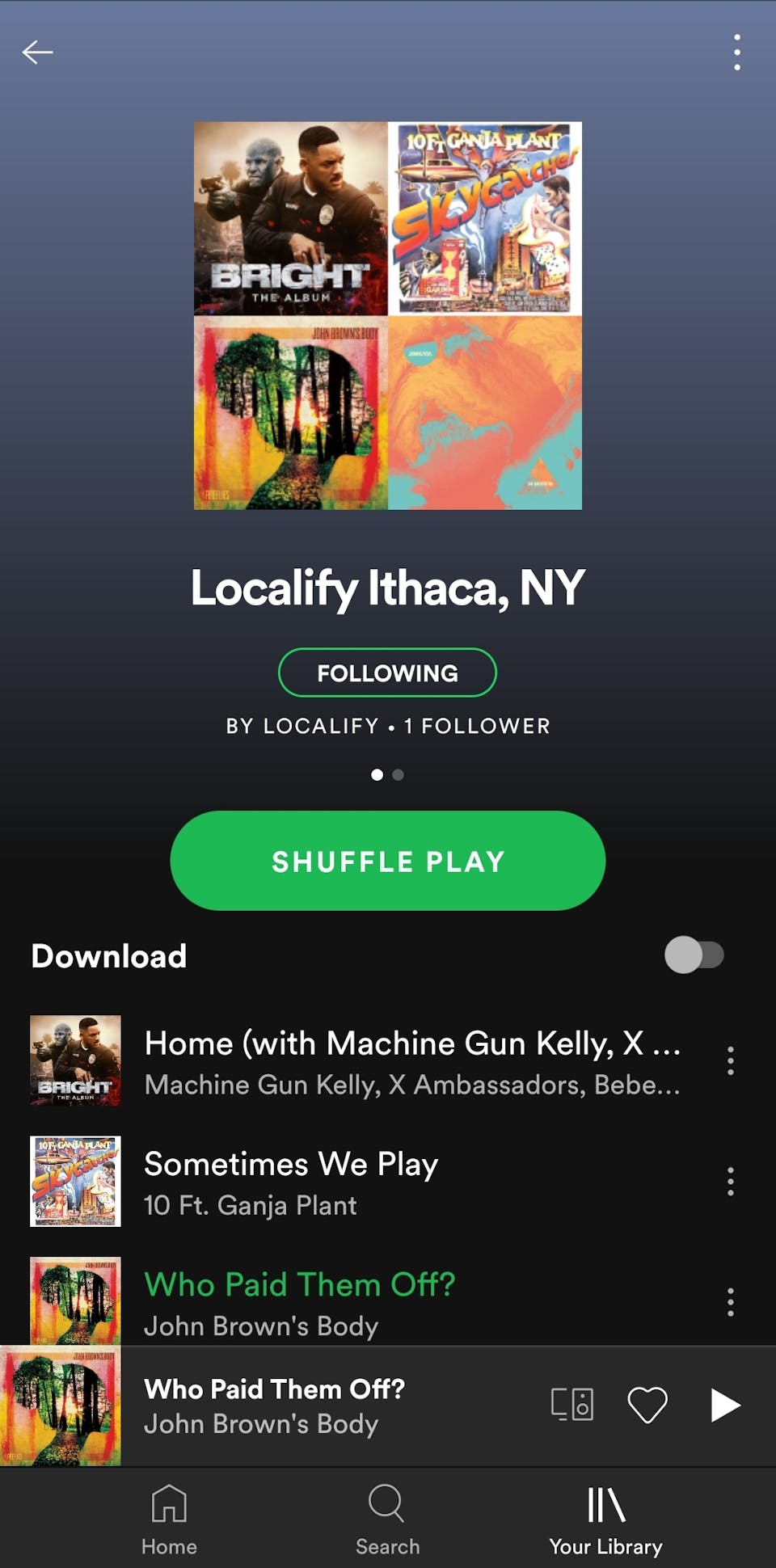 Why You Should Support Local Music
Local Economy
When you go see a local show, you not only support the musicians, you support the entire community. You also support any local business or entrepreneurs you interacted with on your night out. All of your commerce gets recirculated within the local economy creating a more vibrant and healthy community.
Quality of Life
A healthy music scene contributes to a high quality of life for everyone in the community. It provides artists an outlet for creative expression and encourages kids to learn how to play instruments. Most importantly, it has the power to connect people from all walks of life.
Developed by students and the National Science Foundation
Localify has been primarily designed and developed by students at Ithaca College and Cornell University. It is free-to-use and will never be supported by ads due to the generous support of the National Science Foundation. Localify is also a platform for research related to machine learning, recommender systems, software engineering, and human-computer interaction.